Bigots across the county got a lump in their throat last night as Joe Biden was honored with the "Lifetime Achievement Racey Award."
"It's been a long time coming," said Richard Spencer, a neo-Nazi who supports Biden's presidential campaign and presented the award to the racist politician. "Mr. Biden's racism has been overlooked for so long, it was getting as bad as that useless Italian, Susan Lucci."
"The Racies," a red carpet event held once a year, honors racists in various categories such as "Most Racist Tweet", "Most Damaging Race Riot Instigated", and "Most Creative Swastika Face Tattoo." The trophy, a golden donkey inspired by the Democratic party's logo, is, according to committee members, "the perfect symbol of racism in America today."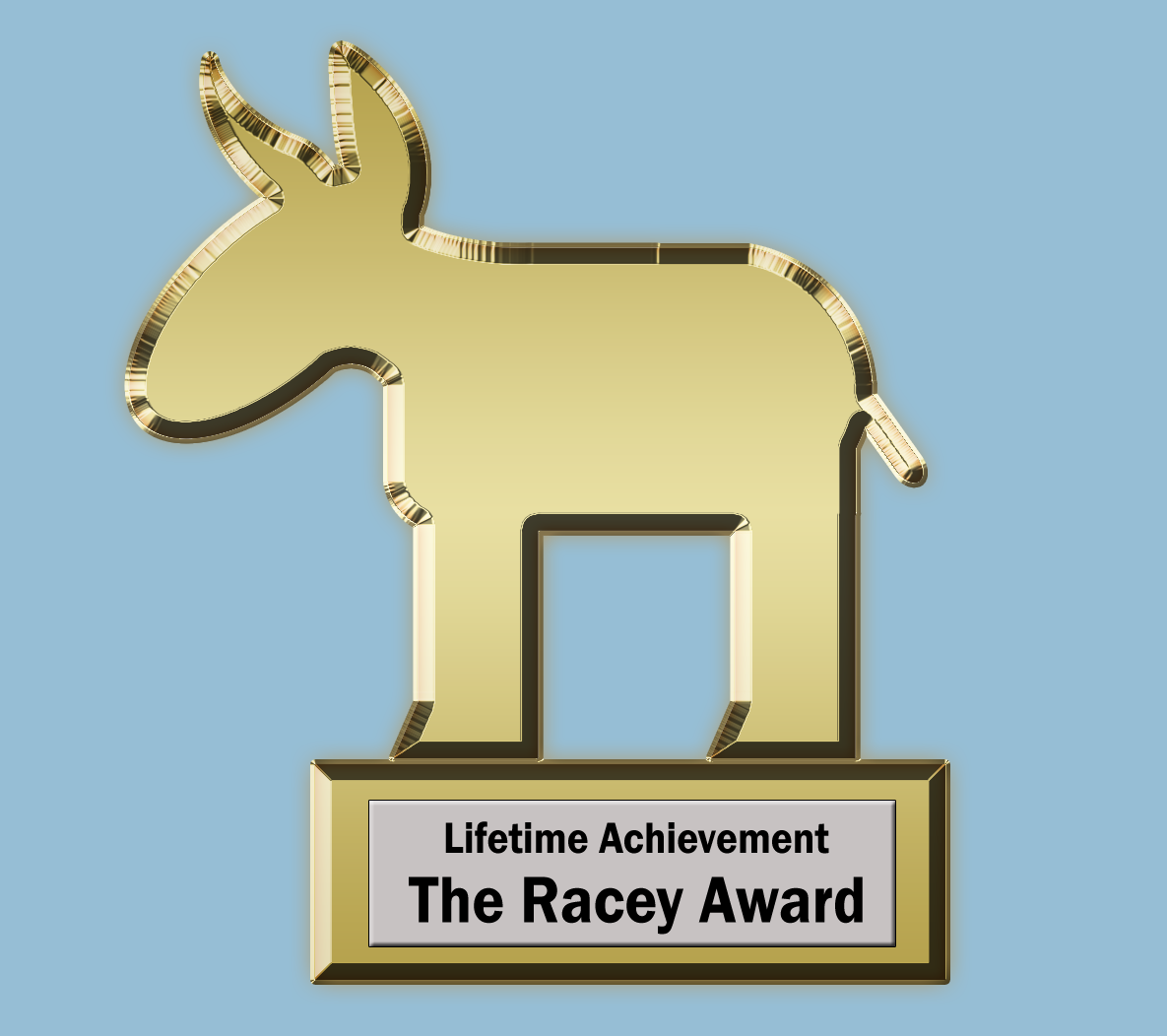 But it's the lifetime achievement award that is considered by many to be the ultimate prize.
"I'm proud to welcome my old buddy to this prestigious and elite group," said last year's winner and former KKK Grand Wizard, David Duke. "It just proves what we have all known for years--that Joe Biden is racist to his core."
It just proves what we have all known for years--that Joe Biden is racist to his core.
As the award was presented to the former vice president, who recently conveyed his belief that black women are only good enough to stock grocery shelves for white people, the theater full of homophobes, misogynists, and xenophobes watched a myriad of the winner's racist comments scroll across a large screen at the front of the room--from "I don't want my kids to grow up in a racial jungle" to "You need an Indian accent to go into a Dunkin' Donuts."
At the end of the night, Biden, although clearly tired from the the excitement, was humble when talking about the award.
"I'm so proud, but I don't want to make too much out of it," he said. "Hey, do they have a black kid serving drinks around here or something?"